Welcome to the Miroma portal!
Miroma is a company with more than 25 years of presence in the market. At the moment, our business covers Public Eprocurement, information technology, tourism Consulting, tourism, agribusiness, real estate investment and new business.
Miroma's main objective is that all businesses in which it participates have the technical, human and financial means to become independent in healthy companies, capable of facing the market independently.
Public Eprocurement and real estate investment are excluded from this objective, the first for legal reasons imposed to operate in the market, the second because they are equity investments without an immediate commercial objective.
We are a solid company with easy access to financial, technical and human resources to boost business.
In addition to business, Miroma's goal is to support the group companies with shared services to be used by all companies in the group, thereby achieving economies of scale.
Remunerate the share capital
Increase the company's value
Create synergies in the group's companies
Value our customers
Create an environment of satisfaction, appreciation and personal motivation for our employees
Constant search for new business
We are a company with a clear and well-defined strategic vision, oriented towards medium and long-term results.
Professionalism
Business ethics
Versatility
Honesty
Ambition
Information Security Policy

Services Management Policy
Miroma's main goals are the efficiency when designing products and the Services provision, as well as the assurance of their quality, always aiming to achieve and even overcome its customer expectations.
The Services Management in Miroma service catalogue contributes, significantly, to the quality of its delivery.
The service catalogue describes, in an organised way, the service provided by Miroma, identifying the different services, its description and the levels of service.
This catalogue gives visibility to Miroma as far as provides an ample and detailed perspective of the services offered.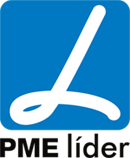 Following the example of recent years, Miroma has renewed its status as PME líder. This status was attributed to the company for the first time in 2013 and has been renewed consecutively.
This distinction, created by IAPMEI, in partnership with Banca and Turismo de Portugal, aims to "signal PMEs with superior performances" and is an important recognition of the "success of [our] business strategy and the importance of the contribution [of Miroma] for the national economy. "
With this title, Miroma shows, once again, being able to respond to the challenges of an increasingly competitive market!